We know what it sounds like, to keep Australia moving.
The vehicles, vessels and equipment our customers rely on have become safer, faster, and cleaner. The cargoes they carry are now more delicate and time sensitive than ever before.
At NTI we've always been successful in finding new ways to keep our customers moving. With over 50 years of experience in the insurance industry, NTI is the specialist you can count on to protect your assets.
When people are at their most vulnerable it is critical that they have immediate support from a strong, stable, reliable, and experienced organisation. An organisation with the equipment, networks, and know-how to take control of the situation, and the capability to reduce lost income by getting you back to business as soon as possible.
That's exactly why we offer premium specialist insurance and assistance products designed to protect Australian businesses and families. Businesses and families just like yours. Our combination of tailored products, experienced people, accredited repair and recovery networks, and industry advocacy have seen us ranked as Australia's number one specialist insurance provider. Yet, insurance is just a piece of paper, a promise. It is not until you really need us that you understand our point of difference – the NTI Difference.
Our Story
NTI is an Australian success story. From our humble beginnings over four decades ago to the national company we are today, it's been a long and interesting road to becoming Australia's leading specialist insurance provider.
Our story starts in 1971 when we commenced trading as R&G Insurance Consultants - an independently owned general insurance brokerage providing coverage to carriers through local and international insurance providers. At this time and through to the 1980s we worked closely with Lloyds Brokers as their Australian representatives.
In 1986 National Transport Insurance Limited (NTI) was formed with local insurers AMP, Sun Alliance, General Accident, and QBE as equal joint shareholders. This allowed us to expand nationally.
In the years following the insurance industry underwent significant change and, in 2001, NTI became a joint venture between its shareholders. Today those shareholders are IAG's CGU and Suncorp's Vero, which combines the strength of two of Australia's largest general insurers with NTI's specialist knowledge and expertise across the transport and logistics industries.
In 2015 it was announced that the heavy motor and mobile plant and equipment portfolios from Lumley Insurance would be transferred to NTI. We leveraged the expertise of Lumley and expanded our team of experts across the country to offer a market-leading proposition via Yellow Cover.
Further change came to NTI in 2017, with IAG and Vero agreeing to create Australia's leading marine insurance specialist - Marine Protect. We expanded our team of experts across the country to include the marine teams from both companies to ensure we could deliver another market-leading policy and peace of mind to our marine customers and partners.
In 2017 we also launched our first retail brand - Truck Assist with roadside assistance and
truck insurance available to customers directly online. This built on the success of NTI's existing Truck Assist roadside service which began operating in 2006 through participating manufacturers. Today every second new truck sold in Australia comes with a Truck Assist roadside assistance package.
At NTI we put our customers first. We recognise that your business is unique and we understand the challenges you face.
The D.N.A of NTI - excellence in claims, internal expertise, specialist focus, innovation in electronic delivery, and customer service - has allowed us to become #1 in heavy commercial motor, #1 in marine, a leader in mobile plant, equipment, and machinery, and a recognised specialist in truck roadside assistance and direct truck insurance products.
The DNA of NTI
Specialist knowledge, a commitment to quality service, a drive for innovation and excellence in claims run strong in the DNA of our brands. That's why, across all our brands, you'll find we're one NTI: proudly Australia's leading specialist insurance provider.
Claims Excellence
Our relationships with customers and their industries allow us to understand the importance of getting businesses back on track following an incident.
Our entire, multi-award-winning team, from service centre to claims and repairs, are focused on making this happen. No matter what the brand or who the insured is, our claims team applies an approach of empathy and understanding.
Auto-lodgement of claims means customers get a claim number within minutes and every customer is assigned a local Claims Consultant and Repair Manager, ensuring that they only have to deal with two people throughout the process.
Claims are handled personally. We contact customers within four hours of claims lodgement. We don't use automated phone systems; instead, we have local teams across the country.
Our on-call recovery specialists attend incident scenes to ensure best-practice skills and equipment are used to recover vehicles, cargos, and equipment.
Our process is designed to handle all aspects of the claim from providing medical assistance and trauma counselling to relaying messages and "back-to-base" transportation for those involved, as well as site clean-up.
Quality Service
We provide customers and partners with easy access to our experts and specialists.
That's why direct communication is not just encouraged, it's built into our systems and processes. Whether it's talking on the phone, via email and SMS, or face-to-face, our customers always feel like we're taking their case personally.
To ensure open channels of communication are possible, we've set up sales, underwriting, repair management, claims and operations teams in Brisbane, Sydney, Melbourne, Newcastle, Adelaide, Perth and Launceston. While others are centralizing their businesses to cut costs, we're investing in our local offices to ensure customers and partners always feel like we're a part of their local community.
A Drive for Innovation
As specialists, we're always finding new ways to help our customers and partners.
We actively use insights from customers and partners to drive change and improvement. It's our innovative culture, ability to adapt and capability to move quickly as an organization that has not only seen us deliver countless industry-leading products and initiatives, but has also seen our shareholders continue to invest in our business.
Internal Expertise
Our people. Our greatest asset.
From Underwriting, Claims, Parts and Recoveries to Finance, Data Science, IT and so much more, we keep our critical expertise in-house.
Not only does this help create the NTI Difference, but it also streamlines our entire business, benefiting customers and partners by saving them time and money.
We have internal Recoveries and Settlements team to ensure fair and reasonable settlement of claims involving third parties.
Our large internal IT team allows us to continuously innovate and tailor our systems.
Experts across our business have actually been "on the tools" or "behind the wheel" themselves.
When disaster strikes, our internal experts are ready to help customers and partners immediately – we're not waiting on external providers to get things moving!
We trust each other to imagine, exceed and thrive.
At NTI we deeply believe in certain things.
The world may change but the way we approach it never will. As individuals and as a company, we follow certain guiding principles that are expressed in everything we do. They represent the values that we stand for and will continue to hold on to in the face of external change. We call them The NTI Way.
Trust: We act with integrity and respect in all we do. We communicate honestly and trust each other's judgement.
Imagine: We challenge the now and welcome change. We use the collective genius around us to turn ideas into reality.
Exceed: We have a passion for excellence that drives our success. We lead regardless of the challenge.
Thrive: We create an environment where our people can succeed and share in our success. We embrace differences and the new perspectives they bring.
Our values have shaped us into Australia's leading specialist insurance provider. Whether we're dealing with our customers, our partners, or our people, we never compromise on what we stand for.
Our Brands
NTI is Australia's leading specialist insurance provider. We proudly support our nation's transport and logistics industries, which we are deeply connected to. When things go wrong for our customers, we take control and do everything within our power to get our clients' businesses back on track.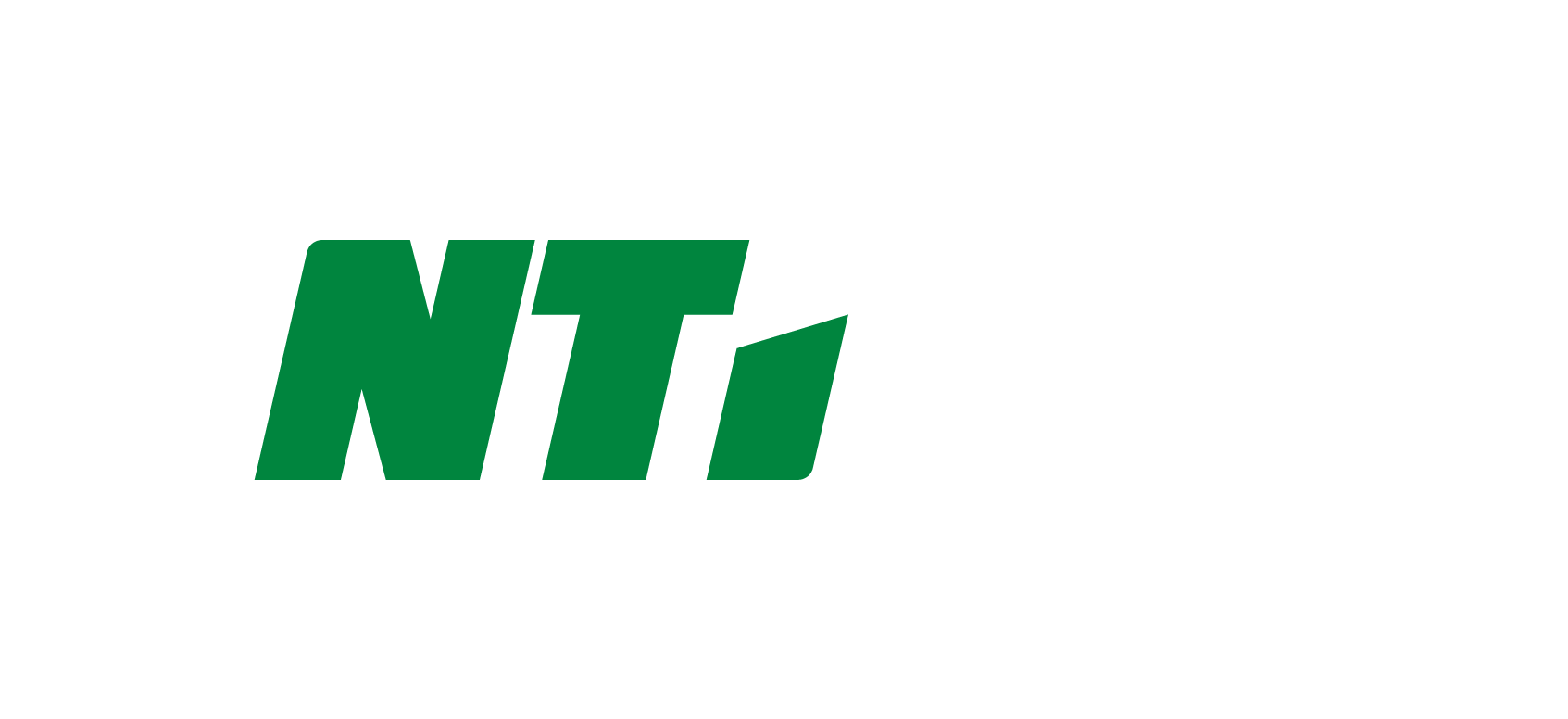 National Transport Insurance is Australia's leading supplier of specialist insurance for heavy commercial vehicle owners and operators. Our close relationship with the transport industry results in a unique understanding of the needs of transport operators. From single vehicles to large fleets, we offer flexible, tailored solutions to cover vehicles with a carrying capacity of 2 tonnes and over. With local experts across Australia we understand the challenges you face and know what matters most to you - especially after an accident
---

Yellow Cover protects plant and equipment operators across Australia, from owner-operators right through to the biggest names in the industry. Our customers and partners have access to our outstanding service, unparalleled expertise, and essential local knowledge. Yellow Cover, powered by NTI, provides customers with an industry leading policy, access to NTI's award-winning Accident Assist program, a lifetime guarantee on authorised repairs, and a team of experts and recovery operators all over Australia.
---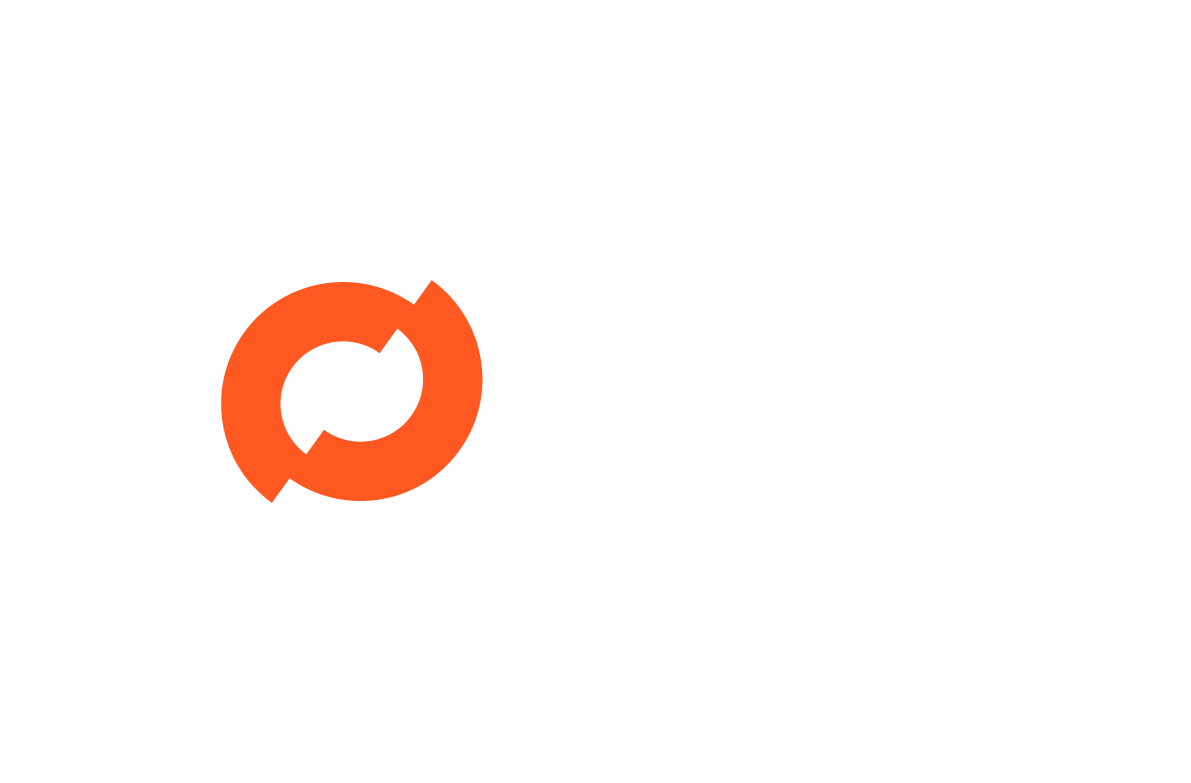 Each year Australia's truck drivers travel over 200 million kilometres. So, whether you're in trades and services or the transport industry, you can't let a breakdown bring your business to a halt. Truck Assist is dedicated to getting you and your truck back on the road as quickly and safely as possible with our Roadside Assistance and Drive Pack insurance product. No matter what size business or truck you're running, we're here to help 24/7. With Truck Assist, you know you're covered no matter what, no matter when.
---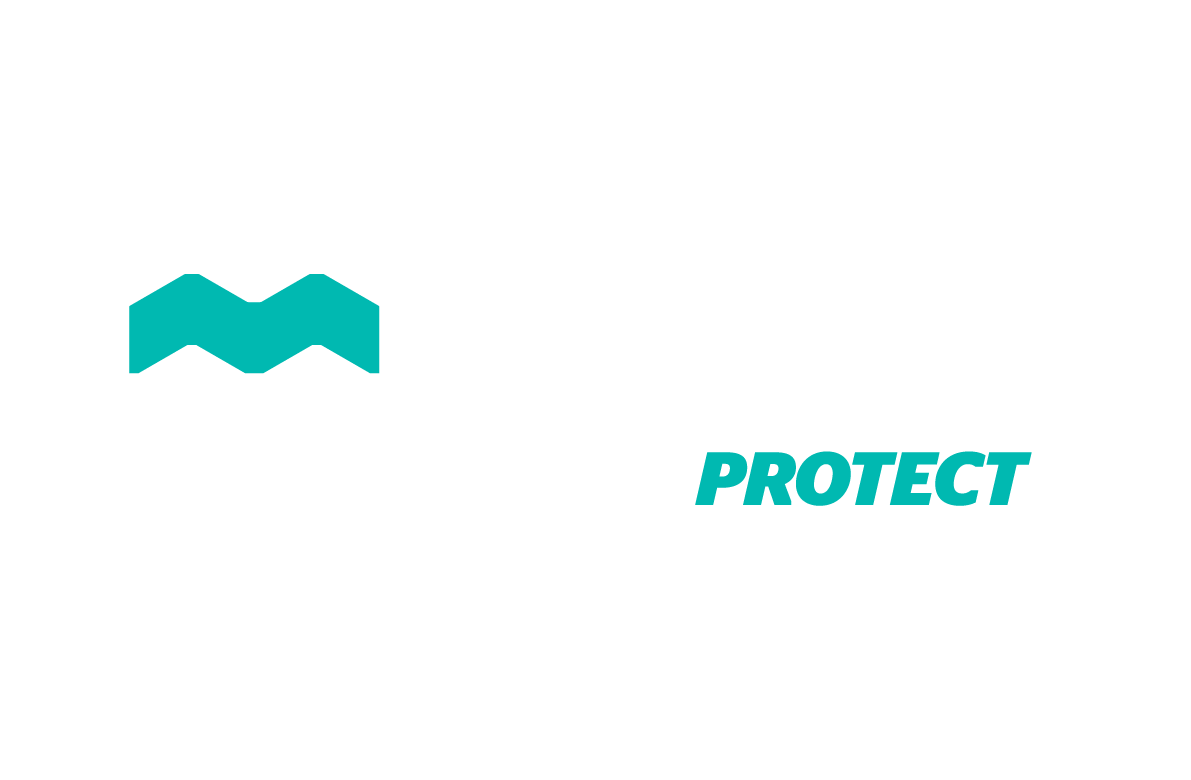 Marine Protect is Australia's leading marine insurance specialist. Our specialist knowledge of the marine and logistics industries ensures there's a Marine Protect product designed specifically to cover your world. Our suite of products offers tailored and customisable coverage for owners and transporters of cargo, as well as vessel and marine business operators. Plus, all of our products are also backed by NTI's award winning claims solution so if the worst happens, you can have peace of mind that your personal claims consultant will take care of everything.
Shareholders & Executives
NTI is solely owned and underwritten by CGU Insurance and Vero Insurance. Our day-to-day business success can be attributed back to our executive team who are lead by CEO, Tony Clark. 
NTI is solely owned and underwritten by CGU Insurance and Vero Insurance. This combines the strong industry experience of NTI in managing transport and logistics insurance with the backing and strength of two of Australia's largest insurers.
Insurance products are provided by National Transport Insurance, a joint venture of the insurers Insurance Australia Limited trading as CGU Insurance ABN 11 000 016 722 AFSL 227681 and AAI Limited Trading as Vero Insurance ABN 48 005 297 807 AFSL 230859 each holding a 50% share.
National Transport Insurance is administered on behalf of the insurers by its manager NTI Limited ABN 84 000 746 109 AFSL 237246.
Community & Racing
Here at NTI we're committed to making a real difference in our community, we share the same industries and the same passions. That's why we're invested in industry charities, community groups, and a Supercars category sponsorship. Standing with you in business and on the sidelines of the track. 
In 2020 NTI became the official truck insurance and roadside assistance partner for the Virgin Australia Supercars Championship. This partnership also saw NTI become the naming rights partner of the Townsville 400.
Here at NTI we have a meaningful purpose beyond profit. We are committed to making a real difference in our community by giving back, supporting causes that are important to our people, customers, and partners, as well as helping to grow the industries of our customers.
Industry Associations
NTI, and our brands, are proud partners of associations in order to help improve the transport and logistics industries. 
NTI works with numerous associations to develop member programs that provide extended insurance benefits for members, while returning a portion of premiums back to the association.
Careers
NTI team members are actively involved in helping our customers by providing reliable expertise and assistance at their most vulnerable times. We've created a culture that encourages our people to go above and beyond for our community and customers when it's needed.
Join a leading team
Discover why you can rely on NTI as Australia's leading specialist insurance provider, a preferred employer* and a community minded organisation.
NTI is an award winning, recognised market leader in the specialist insurance industry. Boasting over 45 years' experience and backed by two of Australia's largest insurers (CGU and Vero), we are committed to being the Best Employer of the Best People, delivering real benefits, embracing diversity, and career advancement for our team members.
At NTI our culture focuses on having a team feel with a corporate edge. We encourage our team to spend time together with social activities along with celebrations for service anniversaries, birthdays, fundraising activities for our preferred charities, footy tipping competitions etc.
We're proud of our engagement score results, not the score but what it represents. We bring out the best in our people and the best in each other, and we're proud that our team feels so strongly that our independent survey results from our team members helped us achieve the 'Best Employer' category judged by AON Hewitt consistently from 2010 to 2019.
We understand how difficult leading teams and technical functions can be, so we offer access to leadership development programs, study support, and regular structured feedback, to help our leaders develop their skills, knowledge and abilities.
* Aon Hewitt 2019